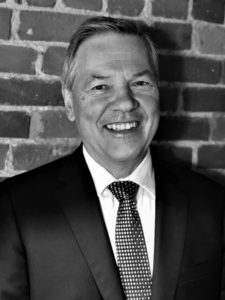 JamesHenshall
Senior Litigation Counsel
James Henshall is senior litigation counsel affiliated with Bojm, Funt & Gibbons LLP. He has an undergraduate degree from the University of Western Ontario and a law degree from the University of Alberta. Before beginning the practice of law, he served as an officer in the Canadian Armed Forces. He also played professional football with the Edmonton Eskimo Football Club of the Canadian Football League.
James [Jim] began his legal career in Vancouver. He articled and practiced initially with the law firm of Russell Dumoulin, now Fasken. At a later date, he practiced with the law firm of Alexander Holburn where he became a partner and oversaw the commercial litigation practice group. Jim enjoyed his experience will these large firms but being by nature entrepreneurial he was destined to and did set up his own law firm and carry on a boutique style litigation practice. He has carried on a boutique style litigation practice for most of his professional career.
Jim is general litigation counsel. He has served as counsel in a wide variety of practice areas where the financial stakes were significant. In recent years, his practice has included cases dealing with real estate disputes, contractual and commercial disputes, shareholder and partner disputes, immigration fraud, estate litigation and family litigation. He offers a great deal of experience in resolving all manner of commercially based problems.
Jim practices law independently from Bojm, Funt & Gibbons LLP through the James A. Henshall Law Corporation.