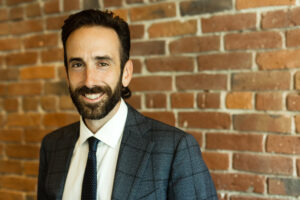 Eric is a litigator with experience in a variety of areas, including corporate and commercial litigation, freedom of information and privacy law, administrative law and judgment enforcement. He has appeared at all levels of court in British Columbia, Alberta Provincial Court and the Federal Court of Canada. Eric also represents clients in complex arbitral proceedings.
Eric also has experience representing both plaintiffs and defendants in disputes involving breach of restrictive covenants, professional negligence and breach of commercial contracts. He has experience in large, document-intensive matters involving complex scientific and medical evidence.
Prior to founding Bojm & Funt LLP, Eric practiced with a large national firm and as a sole practitioner. Before he became a lawyer, Eric spent two years working in the federal public service conducting legislative and policy research.
*Practicing through the Eric S. Bojm Law Corporation
Eric's experience includes acting as counsel or co-counsel in the following types of matters:
Litigation
Represents clients in a variety of complex business disputes, including breach of trust and fiduciary duty claims, negligence claims, debt claims, breach of contract cases, and commercial real estate and construction disputes.
Arbitration and Dispute Resolution
Acts for clients in complex multi-staged arbitrations regarding public-private-partnership infrastructure financial arrangements, the construction and operation of energy infrastructure and in general contractual disputes.
Judgment Enforcement
Acts for clients in registering and enforcing foreign judgments in British Columbia.
Privacy
Assists clients with a variety of privacy law issues, including responding to freedom of information requests in various jurisdictions.
Education
J.D., University of Calgary – 2013
J.D., University of Groningen – 2012
B.A., University of Western Ontario – 2009
Publications 
Author: "Certificates of Pending Litigation" Continuing Legal Education Commercial Litigation Seminar, 2018