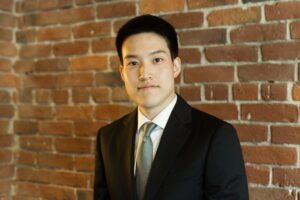 Henry is as an associate at Bojm, Funt & Gibbons LLP. He is developing a broad commercial litigation practice with a particular interest in contractual disputes and has represented clients before the Supreme Court of BC and the Provincial Court of BC.
Prior to joining Bojm, Funt & Gibbons LLP as an articled student, Henry worked as a summer student at a civil litigation firm where he dealt with various tort and personal injury matters.
Henry received his J.D. from the Peter A. Allard School of Law at UBC. While at law school, Henry volunteered with the Law Students' Legal Advice Program where he represented low-income clients at the Provincial Court of BC. Henry also provided legal services for small business clients at the Business Law Clinic.
Henry is fluent in English and Korean.
Education
J.D., University of British Columbia – 2019
B.Com., University of British Columbia (with Honours) – 2015