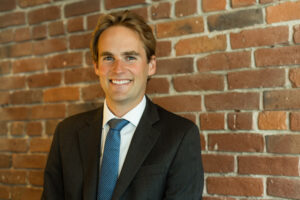 Malcolm practices commercial litigation and has appeared at all levels of court in British Columbia and at the Federal Court of Canada. He carries on a general litigation practice with a particular interest in appeals, contract and partnership disputes, real estate litigation, class action defence and environmental contaminated sites litigation. In addition, Malcolm has acted on a number of cases involving claims of fraud and breach of fiduciary duties. Malcolm also regularly acts for franchisors and franchisees in franchise disputes.
Since opening the firm in 2017, Malcolm has been counsel on eight trials, spanning over 130 trial days in the BC Supreme Court and has been counsel on numerous appeals at the BC Court of Appeal. Malcolm also has extensive experience negotiating out of court settlement agreements through mediation.
Prior to founding Bojm, Funt & Gibbons LLP, Malcolm worked at Nathanson, Schachter & Thompson LLP, a boutique commercial litigation firm and as an associate and articling student in the Vancouver office of Blake, Cassels & Graydon LLP, a national law firm.
Malcolm is an adjunct professor at the UBC Faculty of Law where he teaches Topics in Private Law: Advanced Contract Law (Law432) to upper-year students.
*Practicing through the Malcolm B. Funt Law Corporation
Malcolm's experience includes acting as counsel or co-counsel in the following types of matters.
Commercial Matters
Variety of commercial matters on behalf of both plaintiffs and defendants, including: breach of contract claims, shareholder claims of oppression and share dilution, breach of fiduciary duty, fraud, and breach of trust
Construction & Real Estate Litigation
Breach of contract cases, negligence claims, and partnership disputes in the area of construction and real estate litigation. Recently, Malcolm was co-counsel on two trials in the BC Supreme Court relating to land
Class Action Plaintiff & Defence
Class action work, including on the defence team of a national class proceeding involving a competition law claim and as plaintiffs' counsel on a novel fraud and unjust enrichment claim

Recent settlement of two class proceedings, one involving a breach of privacy claim and another involving allegations of a complex investment fraud.
Environmental Litigation
Counsel on a number of contaminated sites matters, including as counsel on a multi-week trial in the B.C. Supreme Court over a multi-contributor contaminated site and acting for the respondents on subsequent appeal. 
Franchise Litigation
Acting as counsel for both franchisors and franchisees on a variety of disputes arising from franchisee agreements, including rescission actions.
Appellate Advocacy
Malcolm has a growing appellate practice, including acting as counsel on the following appeals:
Education
J.D., University of British Columbia – 2014
B.Comm. (Finance), McGill University (with distinction) – 2011
Publications
Presenter: CLEBC Civil Litigation Basics Seminar, April 2021
Author and Presenter: "Certificates of Pending Litigation" Continuing Legal Education Commercial Litigation Seminar, 2018
Speaker: "Acting as an Expert Witness in Contaminated Sites Litigation" June 2019 Society of Contaminated Sites Approved Professionals of British Columbia
Co-author: "Evidence" Annual Review of Law and Practice (CLE) 2016
Co-author: "Métis, Non-Status Indians Constitutionally Deemed 'Indians', Subject to Federal Jurisdiction. Blakes Bulletin on Aboriginal Law, April 15, 2016
Co-author: "Can First Nations Claim Aboriginal Rights and Title as well as Treaty Rights?" Blakes Bulletin on Aboriginal Law, August 2015
Co-author: "Take-Off Denied for Airline Fuel Surcharge Class Action", Blakes Bulletin on Class Actions, August 2015
Co-author: "B.C. Court Finds Methodology to Prove Causation is Required to Certify Pharmaceutical Class Actions", Blakes Bulletin on Litigation & Dispute Resolution, February 2015
Co-author: "New B.C. Limitation Act in Force in British Columbia", Blakes Bulletin on Litigation & Dispute Resolution, June 2013
Volunteer Activities
Malcolm regularly provides legal advice through Access Pro-Bono's Vancouver Courthouse summary advice clinic and was recently recognized in the British Columbia Court of Appeal's 2018 to 2022 Annual Reports for his contributions to pro bono services on Court of Appeal cases.
Malcolm is also currently one of approximately 30 volunteer lawyers engaged in Access Pro Bono's New Appellate Initiative working to provide legal services to all self represented litigants who do not have the financial means to hire a lawyer at the appellate level.
Malcolm is involved in the development of legal education in British Columbia. In addition to teaching Advanced Contract Law, he has spoken at CLE conferences on Civil Litigation and Commercial Litigation, as well as guest lectured at the UBC Faculty of Law on injunctions in the environmental context. Malcolm is also a member of the Advocates' Club, the Canadian Bar Association and the Vancouver Bar Association.
Malcolm is the Chair of the Board of Directors of the Orcas Island Foundation and was recently a Big Brother as part of the Big Brothers of Greater Vancouver.